Introducing children to cycling from a young age is a fantastic experience for both parent and child. Not only does cycling help promote an active and healthy lifestyle in children, children who cycle often are reportedly more alert and engaging during school time, and develop motor skills quickly. Cycling can be a very social activity amongst children too – playing with friends or out with the family.
Safety
Finding the right location to teach your child to cycle is important. Bikeability run training sessions in many schools across the UK, and will even come to your work place for adult training courses. Alternatively a local park or any open space away from traffic is fine.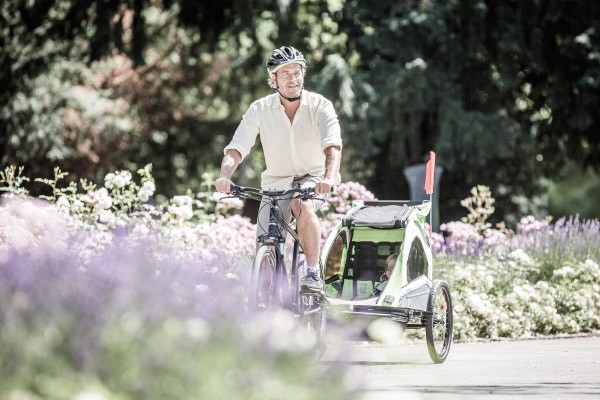 Although children don't have very far to fall from their bike to the ground, small knocks cause a lot more pain and damage than they do to adults.
A helmet not only offers protection against any bumps and scuff, it gives children confidence and helps them feel safer on their bike. For more advanced young cyclists who are ready to follow Mum & Dad on a mountain bike, elbow and knee pads are also recommended.
Trailers & tag-a-longs
If your children are too young for a bike of their own, or lack the confidence to ride but still want to go out on bike rides with you, trailers and tag-a-longs are perfect compromise. These can be attached to the back of most grown up bikes, and help children to keep up and keep active.
Children's bike sizing
When they're ready to ride their own bike, it's very important to ensure they're riding a bike which fits them properly. Our children's bike size guide contains a wealth of knowledge to help you find the perfect bike for your little ones.