Versatile and compact. Folding bikes are ideal for urban cyclists whose commutes include train journeys, or have limited storage space.
Growing popularity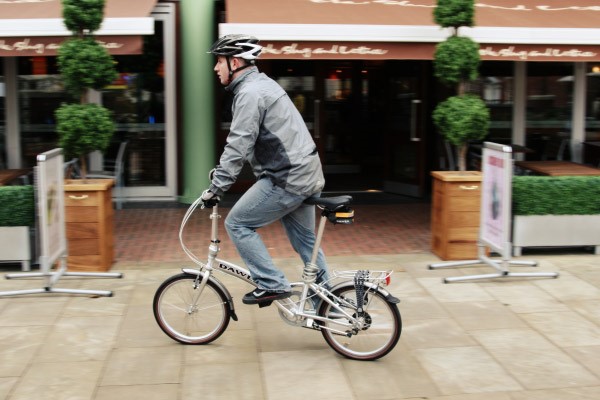 With growing numbers of people cycling as part of their daily commute, folding bikes are becoming increasingly popular. Thanks also to government backed Cycle To Work schemes, the folding bike market has surged in the last decade, with a wide variety of sizes and style available from a number of brands.

Folding bikes are incredibly versatile and practical. They're much faster than walking, take up minimal space in your home or office and can be carried on a bus, train or tube line with ease. Folding electric bikes help make short work of your commute, using a battery powered motor for a boost and getting you to the office without breaking a sweat.
Modern machines
Modern folding mechanisms have dramatically improved the longevity and ride quality of the bikes. Increased rigidity, reduced weight and added features like pannier racks and mudguards have also helped to widen their appeal.

Typically, a folding bike will have small, 20 inch wheels with a short, low frame and an extended seatpost & handlebar. They have neutral sit-up-and-beg riding positions designed to promote rider comfort instead of speed & performance.

However, you can also buy folding mountain bikes, with 26 inch wheels and suspension forks from brands like Montague.