Traditionally, the differences between men's & women's bikes were limited to style and appearance. Now that modern bikes are so focussed on specific cycling disciplines, bike geometry has been updated to better suit women as well.
Different ergonomics
With the exception of a step-through frame to make it easier to mount & dismount while wearing a skirt, women's bikes used to have much the same geometry as men's. Fashion has moved on since, with step-through frames now also used on unisex, utility, and stylish leisure bikes as well.
There's no mistaking that, on average, men and women have different body proportions. When comparing men & women of equal height, women typically have narrower shoulders, wider hips and longer legs.
There are less obvious differences which play a part too, such as the average trend for women to have have smaller hands, a shorter reach, and a higher upper-body centre of mass.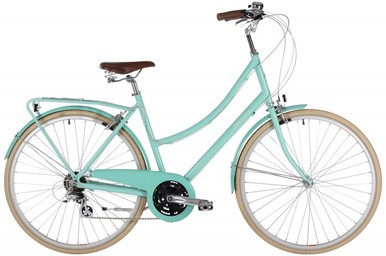 Back to top
Better sizing & comfortable parts
On the whole, the average height for men is typically taller than women, so women's bike ranges often start with smaller frame sizes.
Women's bikes have a shorter top tube placing the hands more directly beneath the shoulders, for better upper-body support. This also creates a seating position in which the rider's weight is focussed more on the sit bones and less on the perineum.

Women's saddles are generally wider with more suitably positioned padding. Handlebars are often narrower (particularly on road bikes) with thinner grips and with shorter-reach brake levers.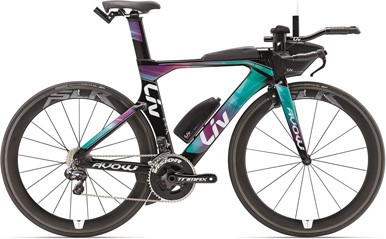 There's no one-size-fits-all when it comes to cycling, and women's bikes help to give riders more size & colour options to choose from. Many women find they prefer the size & fit of unisex bikes, and vice versa some men may find they fit better on a women's bike.
If you would like any help or advice when choosing a style and size of bike to suit you, please feel free to call us on 01792 58 3000, email us at sales@wheelies.co.uk, or cat to us via our Live Help service.