Jump bikes have evolved as a half-way between mountain bikes and BMX bikes. As the name suggest, jump bikes are typically used for dirt jumping and park jumping, as well as street & urban stunt riding.
---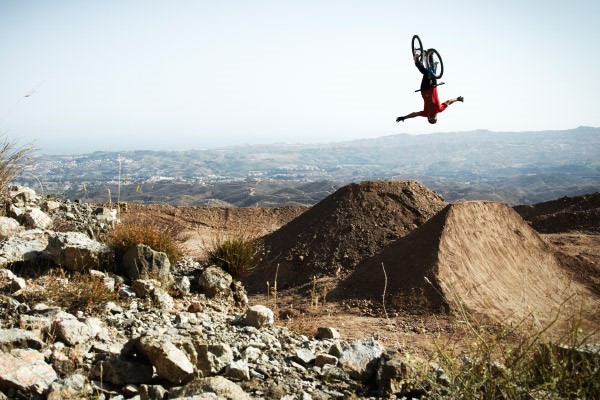 Jump bikes have short, low frames, with a very low standover height, but quite tall handlebars. They usually have a suspension fork (with 80-120mm travel), but no rear suspension - aka a 'hardtail' frame. However, some brands also produce full suspension 'slopestyle jump bikes, which have a very compact frame geometry and around 100mm rear wheel travel.
Jump bike frames can be made from aluminium or steel, with an emphasis on strength. Wheel sizes vary between 24 inch and 26 inch, with smooth or slick tyres to increase grip and reduce rolling resistance on hard-packed dirt & concrete.
Jump bikes don't rely on their brakes as much as mountain bikes, so may often only have a rear brake or small disc brakes to save weight. Jump bike riders don't often need to pedal their bikes once they get up to speed, so to save weight and complexity, most jump bikes use singlespeed gears.