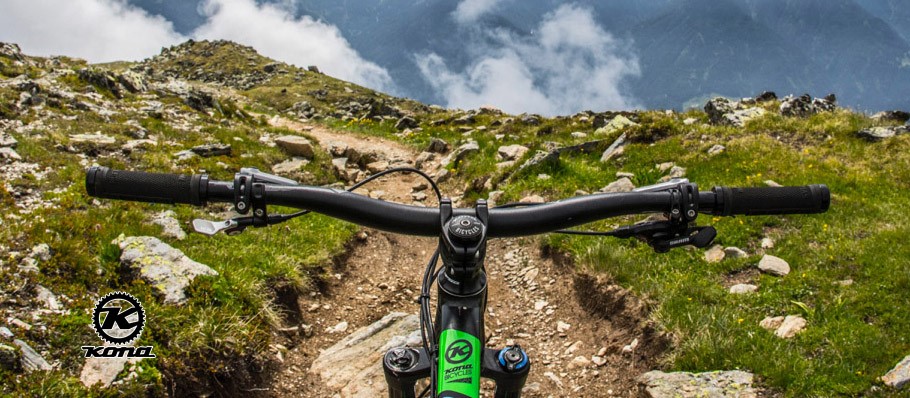 Dan Gerhard and Jacob Heilbron had worked together in the bike industry for several years before getting together with designer Joe Murray to found Kona. Since day one, the guys at Kona knew the bike industry had a lot more to give, and that they would be the ones making the best bikes.
Kona bikes have been there, toiling away and producing some of the most legendary mountain bikes since the earliest days of the sport. The Kona Stab, Stinky and Kilauea (pronounced 'kill-away-ah') are models fondly remembered by mountain bikers from all generations, just as Kona's Jake The Snake and Dew are remembered for winning seven Cyclocross Championships.
Despite always being an incredibly innovative brand, Kona have stayed true to their grassroot origins. The same founders who started the company can be found holding the reigns, making sure everything about Kona stays fun and focussed on creating the most exciting bikes possible.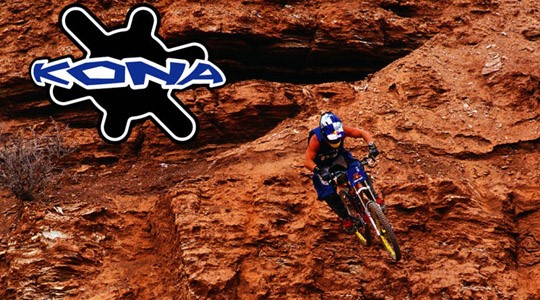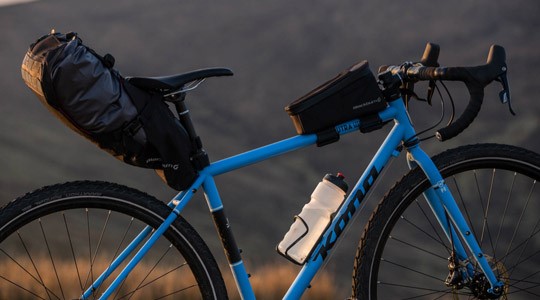 Driven by personalities
Kona have a long history of working with some of the most charismatic and loved personalities in the cycling world. Steve Peat, Tracey Moseley and more recently Graham Agassiz have been driving Kona forwards. Not forgetting Kona's founders themselves - the long-running Kona Dew & Dewey models are named after designer Doug 'Dr. Dew' Lafavor
Competing at the top of the world, figuratively and at times literally, Kona have kept ahead of the pack with innovative bikes like the multi-award winning Kona Process full suspension bikes, and the Kona Operator downhill bike. There's no doubting the quality of engineering behind these bikes - just one look at Agassiz's weekend antics will show you what these bikes are capable of.
All new in 2017 are Kona's hotly anticipated full-carbon Hei Hei cross-country, race and trail mountain bikes. With a frame weight as low as 1800g thanks to Kona's 'Fuse' flexible stay technology, the Hei Hei has already proven itself in World Cup MTB racing